REASON TO REMODEL YOUR KITCHEN # 2– Make it your own style!
May 31st, 2017 | by courtneyzych | Posted in Uncategorized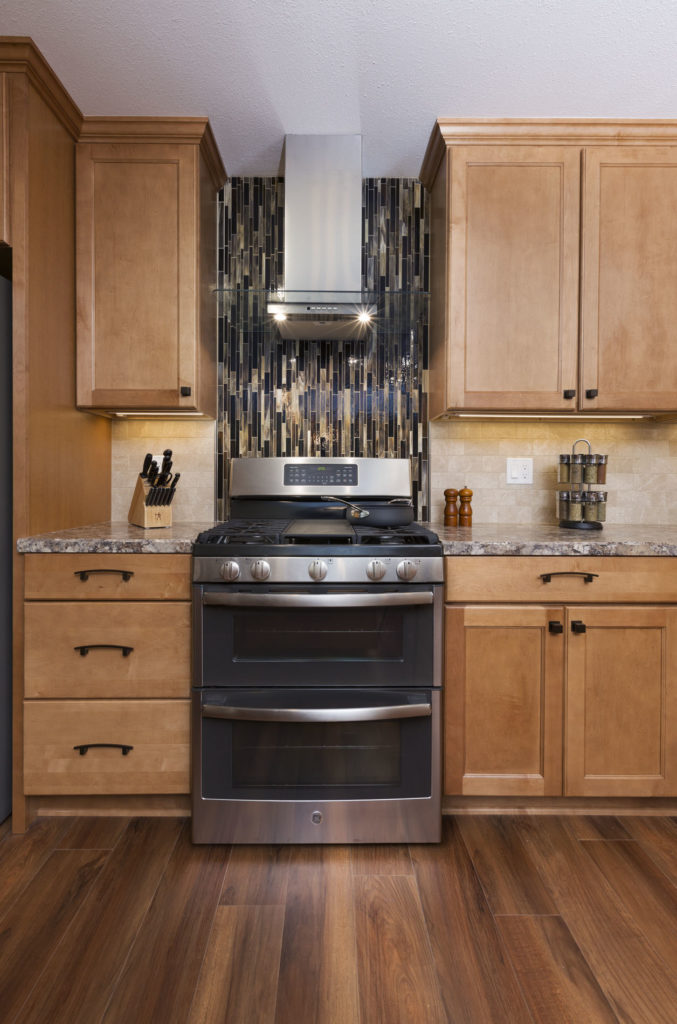 Let's face it folks the kitchen is a huge focal point of your home. Next to the living room or family rec room the kitchen is the hub of your abode and gets a lot of traffic. Simply tolerating the aesthetic of your kitchen is absurd. You work hard for your money to pay for your home. So why not have a kitchen that you absolutely love? You deserve it right?
Especially, if you plan on staying in your home for a long time, it should reflect your personal style and meet your needs. That can be as simple as adding new kitchen cabinets, countertops, flooring and lighting.


Laminate countertops have been the mainstay of kitchens for many years and are fine if they fit your personal tastes and budget. However, the increasing rise in popularity of solid surface countertops like quartz, granite and marble offer elegance and longevity to your investment.
Custom cabinetry can have a huge impact on how you feel about the design of your kitchen. Not only are there benefits from space saving features but there are an array of finishes and door styles to satisfy even the most artistic tastes in design.


Let's talk about flooring for a minute. Flooring may not be the immediate focal point of the room but a very key ingredient that ties the room all together. Much like countertops, considering durable materials are a worthy investment in longevity whether it be ceramic tile or hardwood floors. Undeniably hardwood floors add unmatched warmth and beauty to any room. Ceramic tile is an interesting medium when it comes to personalization because the color, texture and geometric patterns open up a horizon of opportunities for a beautiful one of a kind design.


Last but not least, lighting! Well placed lighting provides a design element all of its own and complements the other features of the room. Placement is an important as selecting the right fixtures that harmonize with your cabinets, countertops, flooring, and appliances. When planning your lighting it is crucial to plan for adequate task lighting in work areas as well as accent lighting like adjustable lights and decorative lighting like chandeliers and wall sconces.


Our design specialists are waiting to help you craft the kitchen of your dreams. Need some more kitchen design inspiration? Visit our project gallery or our Pinterest inspiration board to get those creative juices flowing.
This entry was posted in Lake Country Remodeling, Waukesha Home Remodeling. Bookmark the permalink.